---
Elevated CRP after Radical Cystectomy is Associated with Infectious, Wound, and Anastomotic Complications
Joshua A. Linscott, MD, PhD
, Randie E. White, MD, Stephen T. Ryan, MD, Moritz H. Hansen, MD, Matthew H. Hayn, MD, Jesse D. Sammon, DO.
Maine Medical Center, Portland, ME, USA.
BACKGROUND: Radical cystectomy (RC) is a highly morbid procedure with frequent infection related complications and readmissions. CRP is a non-specific inflammatory marker often used to guide patient management, with reported indications in the post-operative period. We hypothesized that a markedly elevated CRP several days after RC may be a sub-clinical indicator of complication risk due to infection, wound breakdown, or anastomotic leak
METHODS: Our prospectively maintained database included CRP starting May, 2020. For 66 consecutive patients, 58 had CRP measured POD#4. Fever or leukocytosis (WBC >11.0) after POD#4 was also recorded. Complications were graded and classified by the MSKCC system. CRP was compared between patients with 30d Infectious/wound/anastomotic leak (I/W/A) complications and those without. ROC analysis was used to determine the optimal cutoff for elevated CRP. Multivariable analysis was performed to find factors associated with I/W/A complications
RESULTS: Median CRP for patients with I/W/L complications was 136.4 vs 54.7 for those without (Figure 1). No significant differences in demographics were seen between groups. CRP performed well on ROC analysis for I/W/A with an AUC = 0.864 and a CRP of 93 chosen as a cutoff for being elevated based on Youden's index (Figure 1). Adjustment for disease burden, postop fever, leukocytosis, treatment type, and demographic characteristics showed only elevated CRP was independently associated with I/W/A complications (OR23.98, 95%CI 3.16-182.03, p=0.002, Table 1).
CONCLUSIONS: Preliminary data suggests that CRP elevation on POD#4 can be a sub-clinical marker of future I/W/A complications within 30 days following RC. This association independent of other markers of infection including leukocytosis and fever (which was rare). There should be high suspicion of I/W/A complication for patients with an elevated CRP and modified discharge pathways or closer follow-up may be one a future strategy to try and prevent or reduce this morbidity.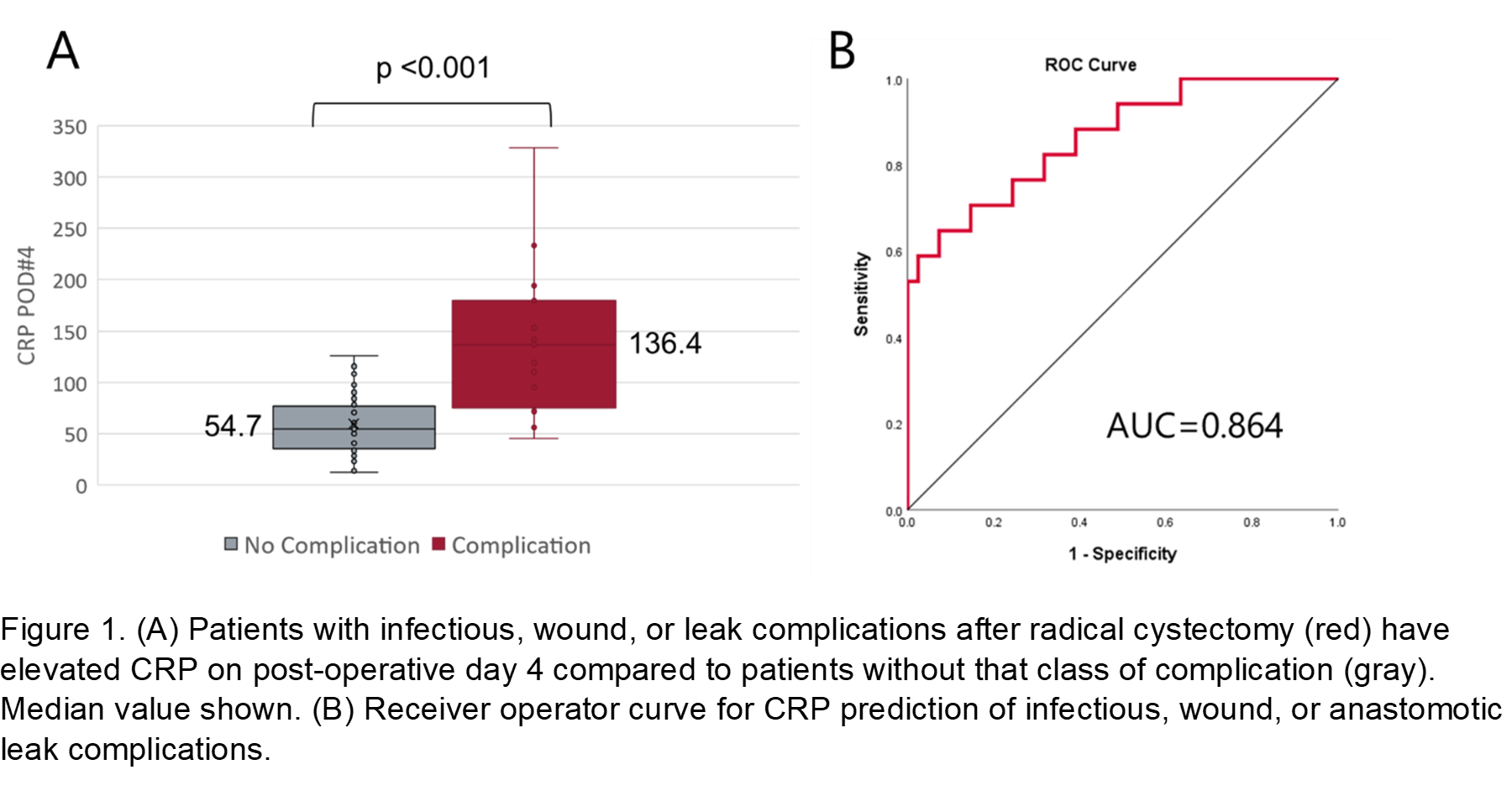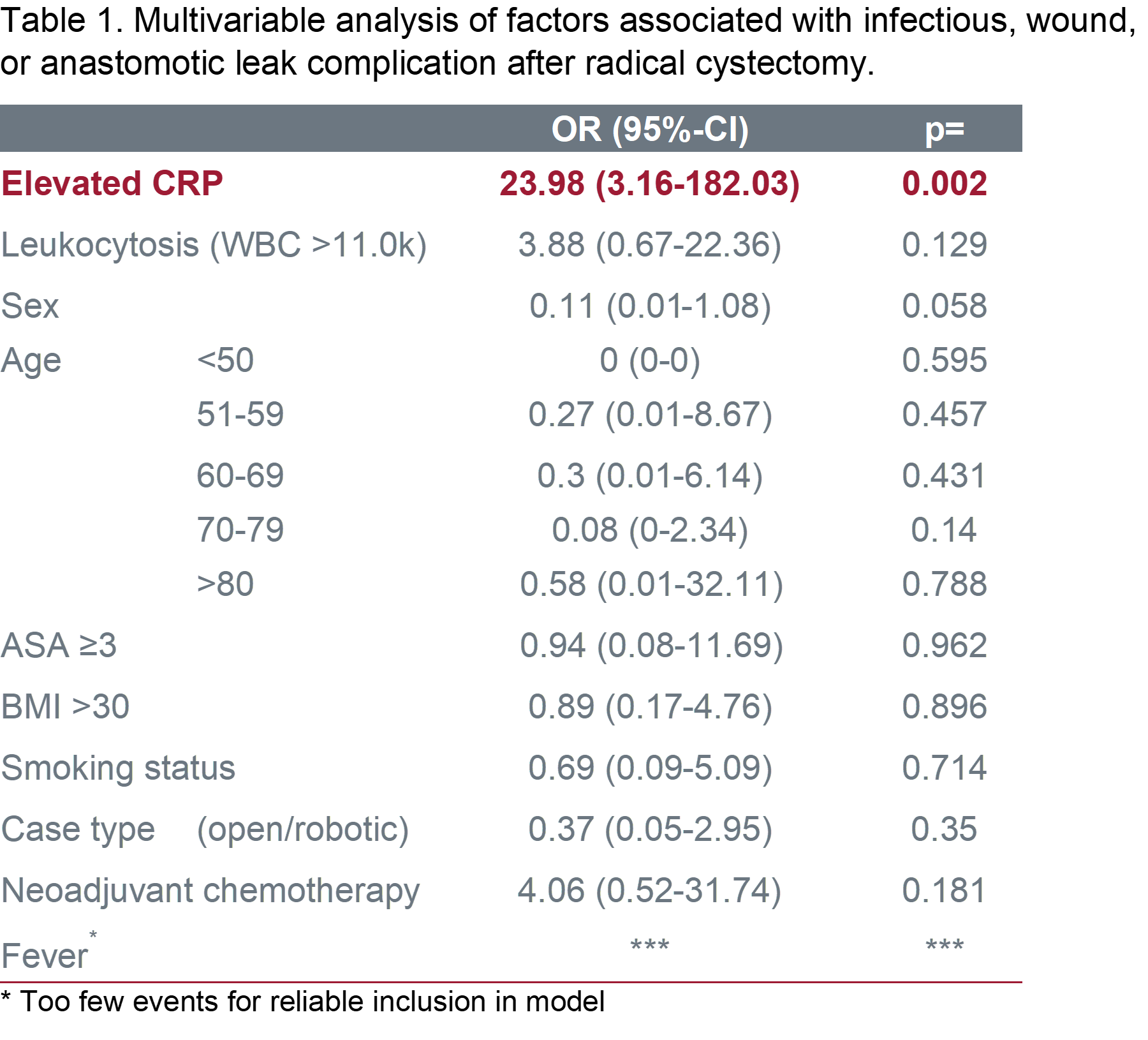 ---
Back to 2022 Abstracts